Birthday organization : decoration and disguise
Organize an unforgettable birthday party
Throwing a nice birthday party needs preparation ! To make this event the most successful, nothing should be left to chance.
Date, place, meal, but also invitation cards, decoration, gifts ...There are many items and accessories available to make every detail fit for this special day.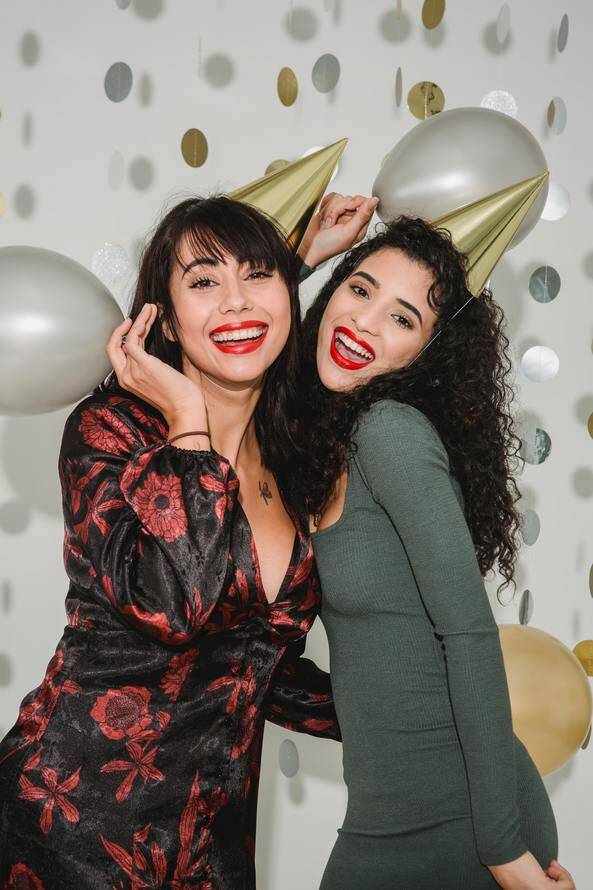 Nos meilleurs produits anniversaire
Décoration pour anniversaire
A good decoration for an amazing birthday
Decoration is one of the most important elements in a birthday party. This is where the first impression comes from. You want to impress to your guests? P'tit Clown is here for that!
For this, you will need best decorative accessories. And what could be better than balloons? In aluminum or not, inflated with air or helium, everything is possible to make your most beautiful birthday decoration!
Our number-shaped foil balloons are available in three colors and two different sizes. We also have a wide selection of party balloons, banners and birthday garlands for all ages and tastes.
Happy Birthday foil balloons are also available in many colors and many other balloon choices are available. Something to satisfy all desires, whether for men, women, children or adolescents.
The essential birthday table decoration
A pretty, well-decorated table is very important to amaze your guests on D-Day. The dishes, the tablecloth, the glasses as well as all the other small accessories must be in accordance with the decoration of the room and nothing must be left to chance.
We have a wide choice of table decorations to suit everyone: table confetti, glitter, surprise bomb, etc. Everything is in place for a birthday table that meets your requirements !
Accessorize your birthday cake for a unique moment
The centerpiece of your birthday party, it would be a shame if your birthday cake was not decorated to blow out your candles! Some decorative elements are therefore in order !
Giant or musical candles, number candles, gold, silver or multicolored candles, etc. All your desires will be achievable. Add to that sparklers and festive fountains, and this moment will be etched in your memory for a long time.
A magical birthday for children
A child's birthday is always a big event. A great opportunity to invite friends over and party! To keep this birthday party unforgettable, a wide selection of decorative items, accessories and costumes are available.
Balloons, party favors, birthday hats, masks, piñata in all shapes and colors are also available. You will only have to fill them with toys or treats for the greediest. A lot of fun awaits the children !
For the more creative, a wide range of water-based makeup is available. Enough to let their overflowing imagination operate for the duration of a make-up workshop.
We also have a wide range of disguises, adapted to all the desires of our little dreamers: princess, fairy, unicorn, cowboy, knight, Indian and many more !
Their cartoon heroes will also be able to take part thanks to our exclusive P'tit Clown licenses. Whether it is with "SamSam" the smallest of the great heroes, the "Rabbids" or the adorable "Paddington", a wide choice of articles with their effigy awaits your children to meet all requests: costumes, accessories, balloons, dishes disposable, piñata, etc.
So don't wait any longer and make their birthdays unforgettable with the P'tit Clown items !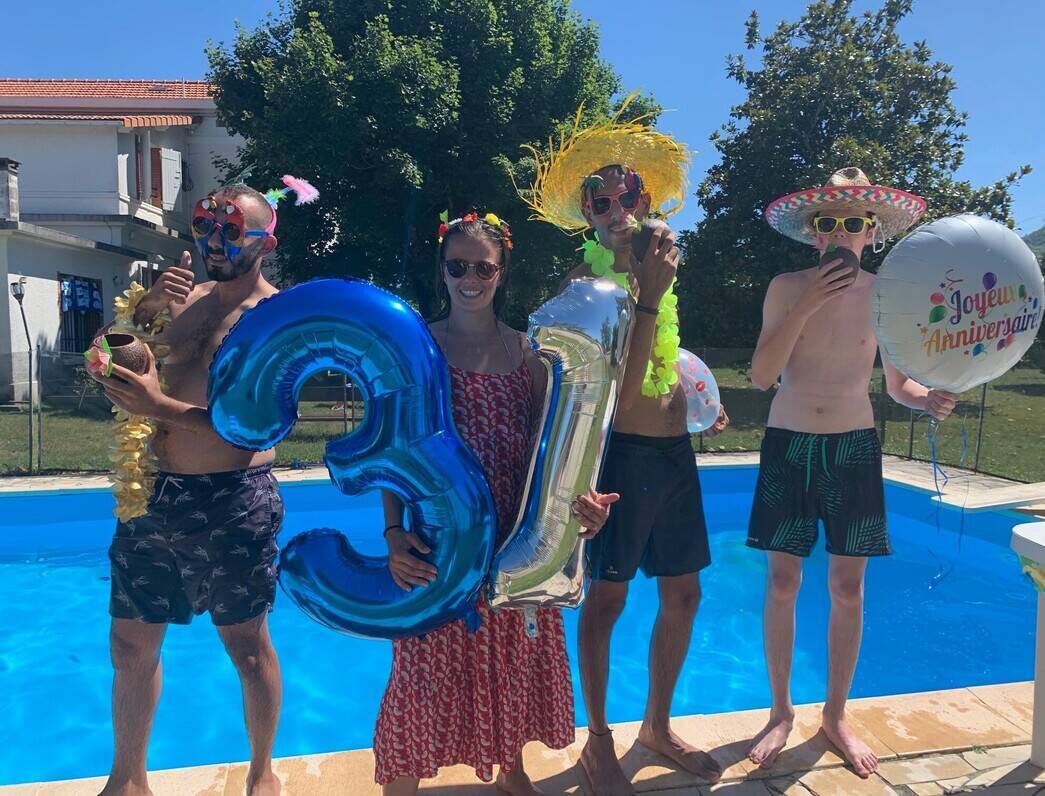 Themed birthday ? Dress you up !
A birthday can also be a great opportunity to put on your best disguise. Did the organizers choose a theme? Pirates? Cabaret? Western? Super hero?
No problem, P'tit Clown has a very wide range of costumes and accessories for all birthday party themes!
Cabaret, disco, 80s, medieval, cowboy, inflatable costumes, neon wigs, accessories, makeup etc. Let your imagination run wild and find the ideal disguise even for the craziest themes !
We also have plenty of accessories specially designed for birthdays: confetti cannons, glasses, age glasses and hair bands. Enough to ensure a crazy atmosphere and an unforgettable evening for everyone.
Even the most famous of French cinema surfers, "Brice de Nice" or "Rabbids" will be able to come to your home thanks to all our items under the exclusive P'tit Clown license !