Raving Rabbids disguises and decoration
The conquest of P'tit Clown !
Over the past few months, Raving Rabbids have taken over P'tit Clown and have arrived as a new exclusive license. We have a wide choice of items : costumes (several sizes available), piñata, mask, headband, aluminum balloons, etc. to satisfy all desires.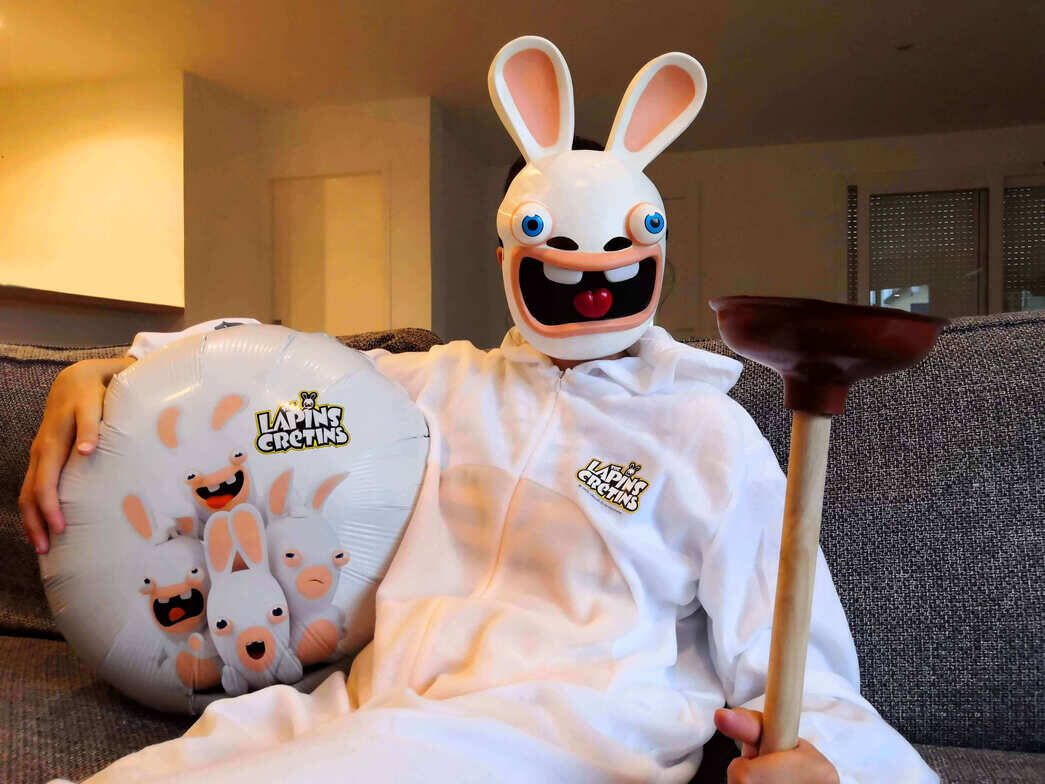 Our best Raving Rabbids products
Raving Rabbids Costume and decoration for children
Raving Rabbids: a worldwide phenomenon
It all started in 2006 with the creation of the video game "Rayman against the raving rabbids".
In a few years, they have become a worldwide phenomenon, present on all media (television, comics, video games, etc.), with a recognition rate of 90%.
Nearly 16 million video games sold worldwide and 3 million in France. More than 1 million fans on the Facebook page, a comic strip of 11 volumes (1 million Rabbids comics sold), a successful television series, broadcast on France 3 and France 4, which brings together nearly 1 million viewers every week. In 2018 the Raving Rabbids were among the 10 most viewed cartoons on digital platforms, on France.tv and Ludo (French channels) offers as well as on YouTube.
They take virtual reality by storm with a total of 17 terminals in France and succeed in conquering the famous Futuroscope theme park with an attraction voted best attraction in the world in 2014 and two shops in the park.
Many other countries such as China, Japan, Greece, the Netherlands, Taiwan and many more have been conquered by the Rabbids.
A global phenomenon that attracts young and old alike.