Birthday : how to organize a costume party for your child ?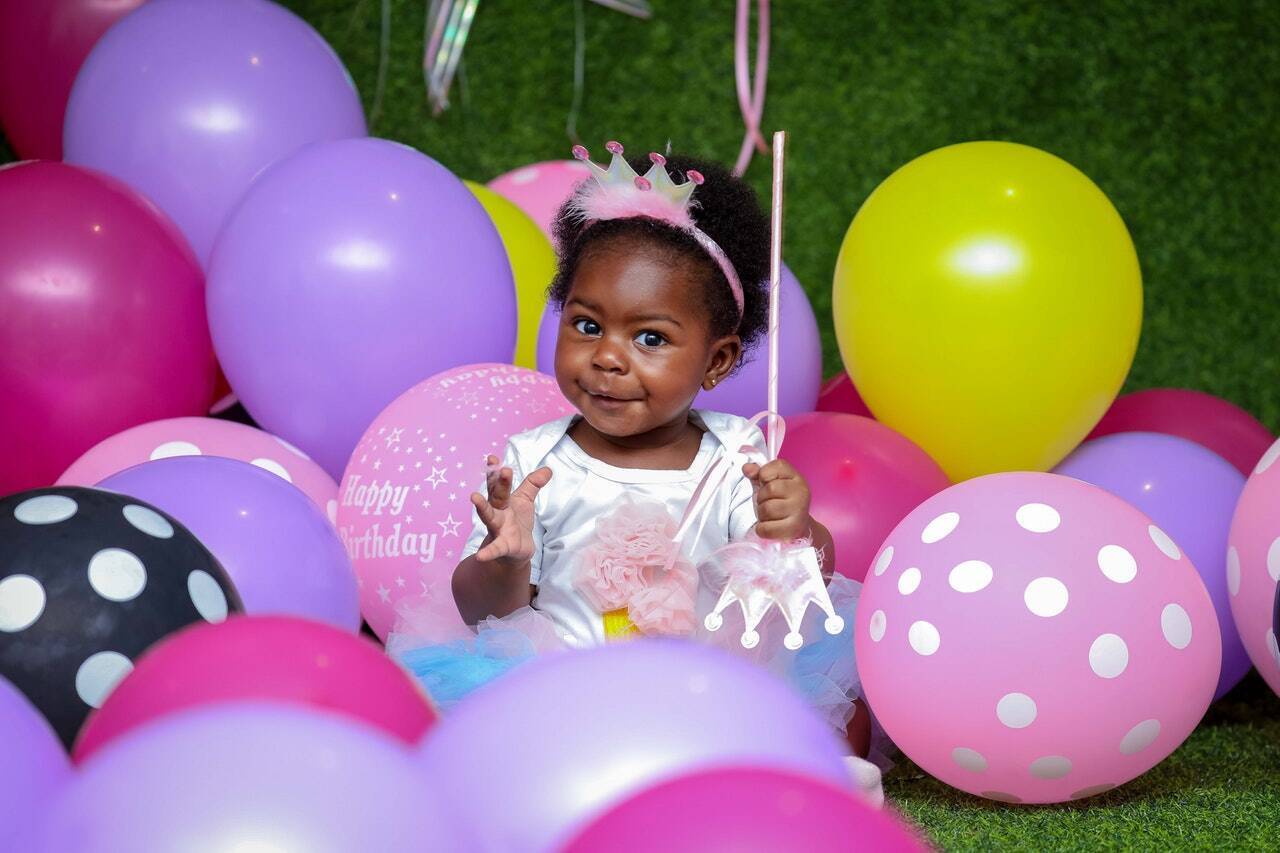 04/08/2021
Why celebrate your child's birthday in costume ?
There are many ways to celebrate your child's birthday and have fun with his friends, but the dress-up party is particularly popular with children. Slip into the skin of a famous character or favorite hero, play the role of a beautiful princess, transform yourself into a fearsome pirate or a scary vampire...
For a day, children imagine themselves in a completely different life, dreamed or fantasized.
Even if they don't miss the opportunity to dress up, the birthday party is a special occasion and allows children to put on their best disguise to impress their friends and immerse themselves in a magical universe for a day ! It is an opportunity that should not be missed !
Is it necessary to impose costume theme to the children ?
When you organize a birthday party with costumes, the question of the theme is impotant. You have two options :
You can let the children choose their costume by proposing a free theme. Boys and girls will come dressed as they wish.
You impose a theme : princess, cowboy, Indian, medieval, pirate, etc. The children will have to choose a costume in accordance with this theme.
The advantage of the first option is that each child will be able to let their imagination run wild and choose to embody their favorite character for a day. The second option has the advantage of allowing you to express your creativity : matching decorations, special cake for the occasion, games on the same theme, etc.
Whatever you choose, let the children and their parents know on the birthday invitation card.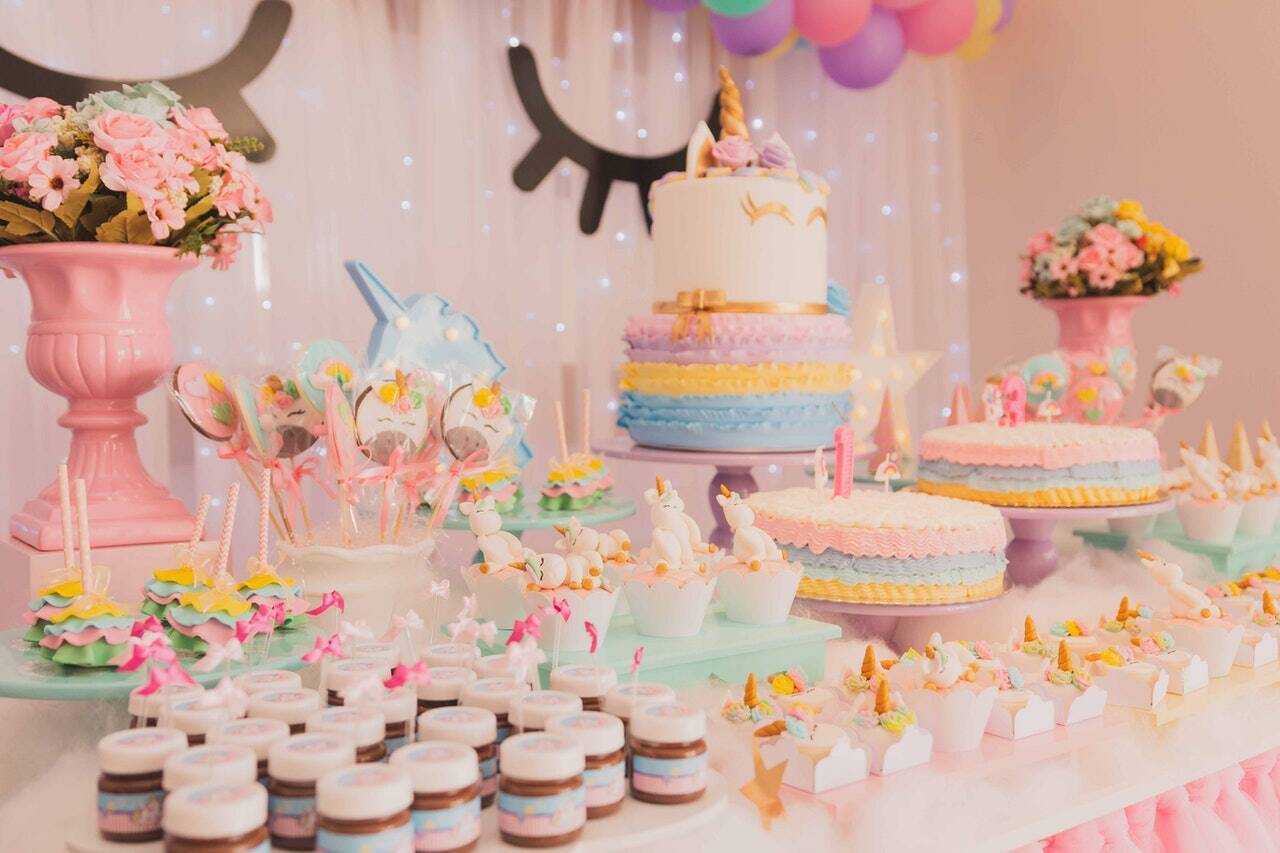 What decoration for a child's birthday party ?
Depending on the theme of the birthday party, the house will have to be decorated ! Balloons, garlands, banners, candles, etc. So many possible choices to make this day unforgettable in the eyes of children.
You will also have to think about the birthday table : tablecloth, cups, plates, napkins and also the cutlery to eat the birthday cake ! Speaking of cakes, have you chosen the candles you want to use ? Giant or musical candles, number candles, gold, silver or multicolored candles, magic candles or party fountains... Nothing should be left to chance !
Provide a costume box for the dazed ones
Due to a lack of time, means or a simple oversight, some children did not have the opportunity to dress up in their costume ? No problem, they are here to have fun too !
It is important to have a little back-up box with disguies for girls and boys. Also include a few accessories (hats, wigs, masks, magic wands, fake mustaches...) and a makeup palette to dress up the airheads ! All these items can be available at a small price, the important thing being that all the children can spend an unforgettable moment in costume.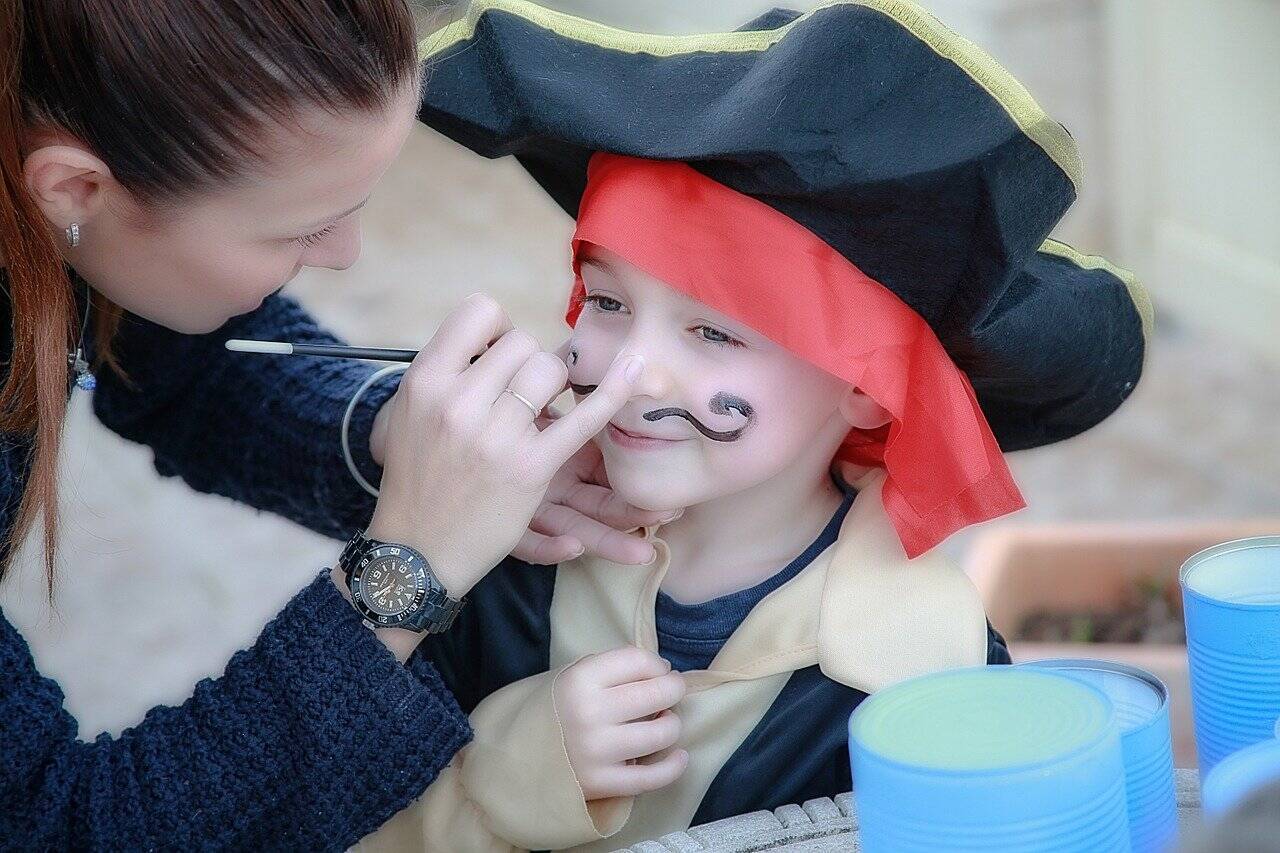 Ideas of games in accordance with the party
A birthday party without entertainment and games ? It can't be ! Here are some ideas for activities that will delight the little ones during the day :
A treasure hunt. Scatter clues and riddles around the house, garden or even in a park to get the kids to look for treasure ! Is the party pirate-themed ? Even better ! This is the perfect opportunity to get under the skin of a buccaneer !
Themed quizzes. Test the kids' knowledge with easy quizzes on the theme of the birthday party. Organize a quiz session about their favorite characters : superheroes, Disney princesses, cowboys, Indians, video game characters, space and astronauts...
Mime games, who am I or draw is win. Call on the imagination and creativity of children during a game where they will have to mime or draw a character or an animal.
Piñata banging. The kids are full of energy and a little excited, so take the opportunity to have a little piñata contest ! Piñatas come in all shapes and colors ! Fill them with small toys or candies for the greediest ones, a full house is guaranteed !
Make-up and creativity workshop. To calm everyone down before the cake arrives, there's nothing better than a creative activity like drawing, coloring, or a makeup session with friends !
Costume ideas for kids
Are you short of ideas to choose your child's costume ? Don't panic, there is a wide variety of costumes that will delight young and old, boys and girls !
The princess or the fairy : a must for all the big fans of fairy tales and cartoon characters. All princesses have their own costume and accessories.
Cowboy and Indian : these two are a great pair ! Children who love the Wild West will be delighted to be able to wear a pair of boots, hats, feathered headdress and Indian makeup. It's an original idea to gather children under the same theme !
The superhero or the video game character : They have invaded the small and big screen for the happiness of children, superheroes are on the rise. For the little ones, SamSam, has become emblematic as Paddington. On the video game side, we find Super Mario or the crazy Rabbids, whose mischief inspires many children.
Pirates, vampires, witches and skeletons : need a little thrill and hemoglobin ? Horror costumes are perfect for spicing up the party. Does your child prefer to transform into a fearsome pirate ? No problem ! A hat, an eye patch, a sword, a little fake beard and you're done !