P'tit Clown Halloween animatronics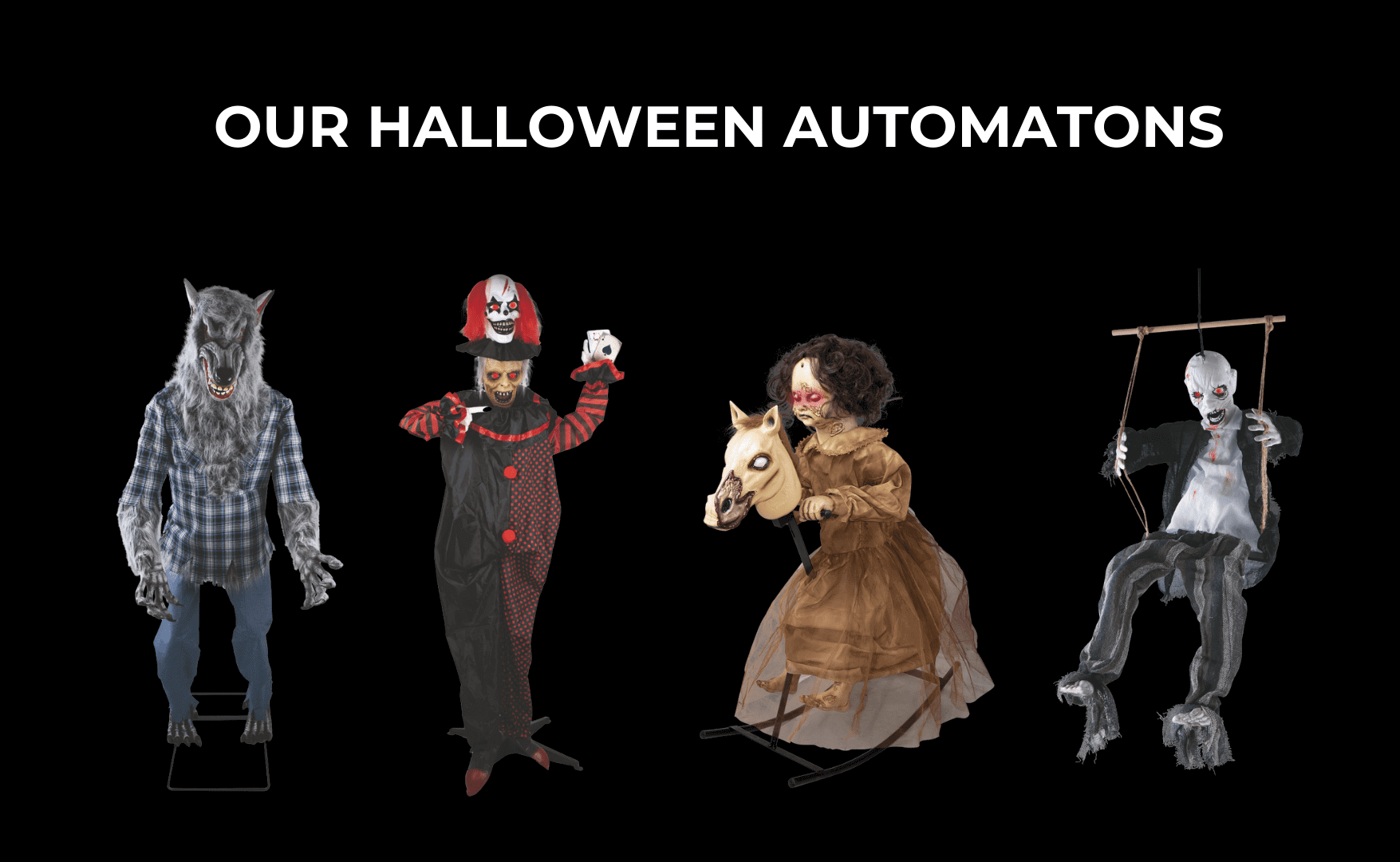 10/16/2023
P'tit Clown's Halloween animatronics : the key to spooky shopfitting and decoration
Autumn is here, the leaves are falling, temperatures are dropping, and Halloween is fast approaching. Now's the time to get your shop ready for this captivating celebration that sparks excitement in children and adults alike. The layout and decoration of your shop for Halloween are crucial to attract customers and create a spooky atmosphere.
A must-have decoration option for your shop this season is Halloween animatronics from P'tit Clown. These spooky animatronics are more than just decorative accessories; they are powerful tools for transforming your shop into a haunted place that will attract customers and arouse their curiosity. Whether they're noisy, luminous, mobile or all 3, they're scary in every case. Find dozens of different references in our catalogue dedicated to Halloween.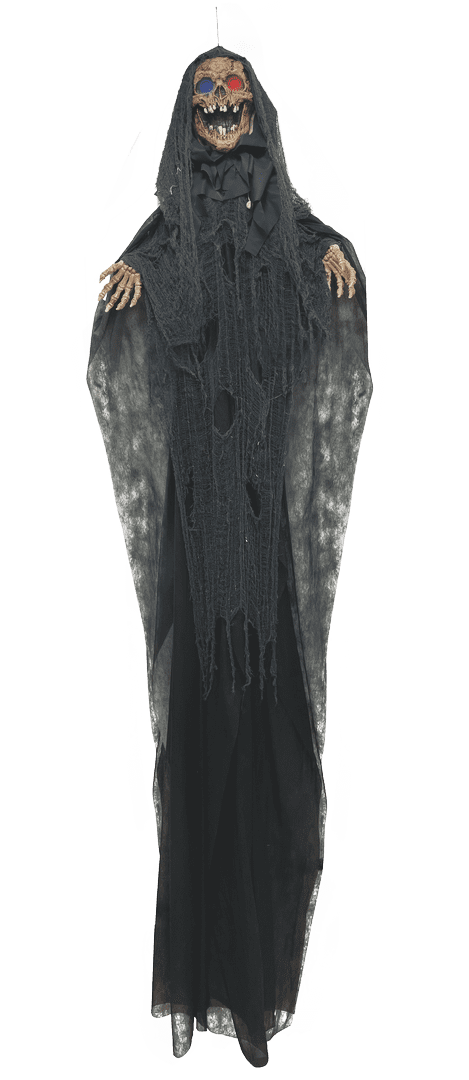 P'tit Clown's Halloween animatronics are an essential part of any successful Halloween decoration. Here's how they can help you arrange and decorate your shop in a spectacular way:
Grab customers' attention
Nothing grabs customers' attention like a scary animatronics in action. The movements, noises and special effects of these animatronics are designed to captivate and intrigue passers-by. Once you've got their attention, it's much easier to get them to enter your shop and explore your products.
P'tit Clown's Halloween animatronics are available in a variety of spooky themes, from zombies to witches to monsters. You can choose the animatronics that best match your shop's style or create a mix of themes for an even more immersive experience.
When customers are fascinated by your shop's decor, they're more likely to explore and buy your products. P'tit Clown's Halloween machines can help boost sales by creating an atmosphere that encourages impulse buying.
Competitive differentiation
By offering your customers something unique, you stand out from the competition and strengthen customer loyalty.
Want to get started with this type of product but don't know what to choose? Here's our advice:
The "cursed little girl on her animated rocking horse" (ref 17121) is still a top seller, with a blood-curdling effect thanks to its little child's voice.
Our new "double-headed clown" is a big hit (ref 23033). Thanks to its motion detector, the already terrifying clown's head gives way to that of the living dead! Guaranteed to make you jump!
See the references in the Halloween catalogue: https://www.calameo.com/ptitclown/read/0069868752ba2b7af614d?page=1
Link to Youtube videos on animatronics : https://www.youtube.com/channel/UCRsY-3TxUhCAl7v1-ochwEg