The Great Halloween Promotion is back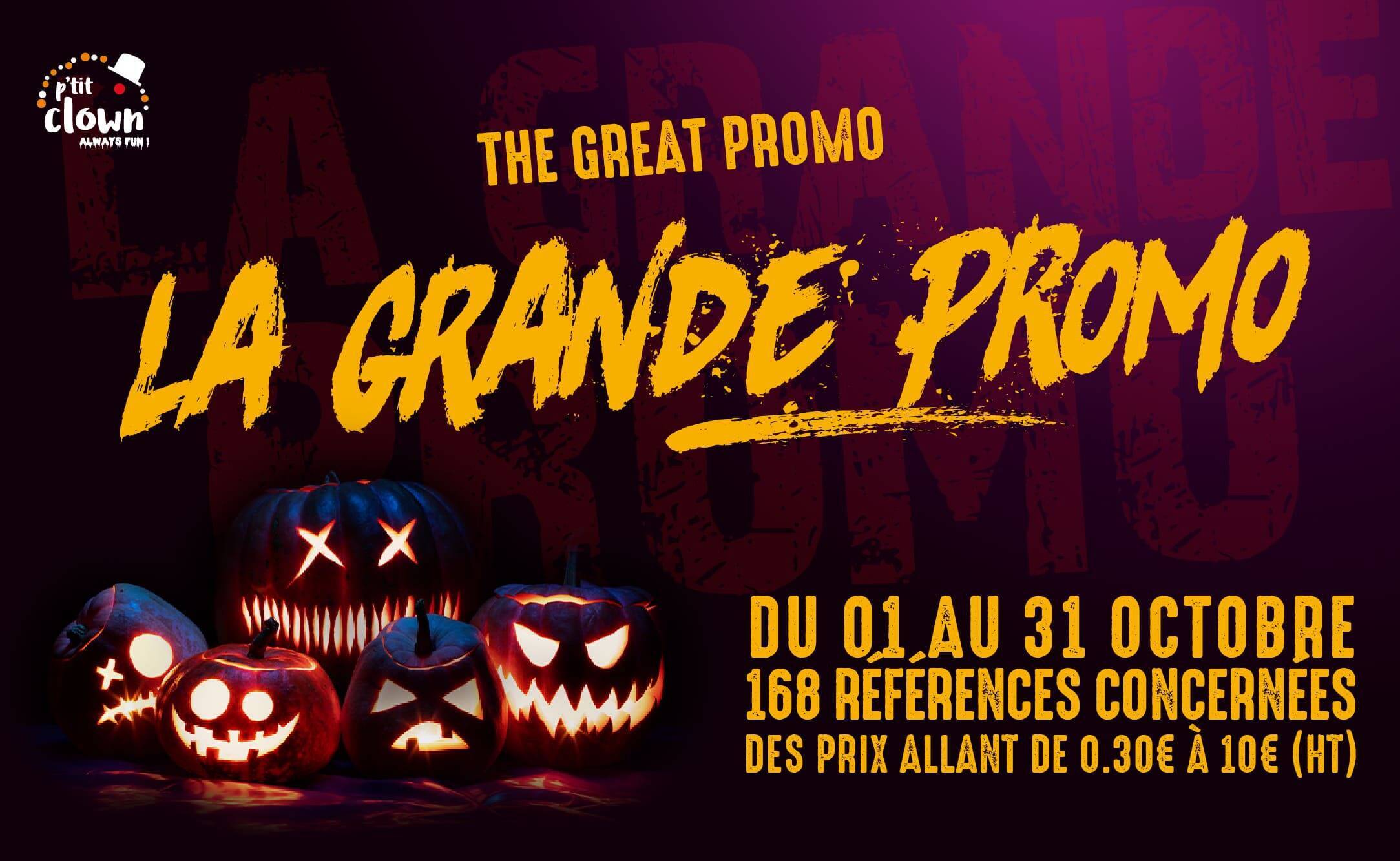 10/03/2023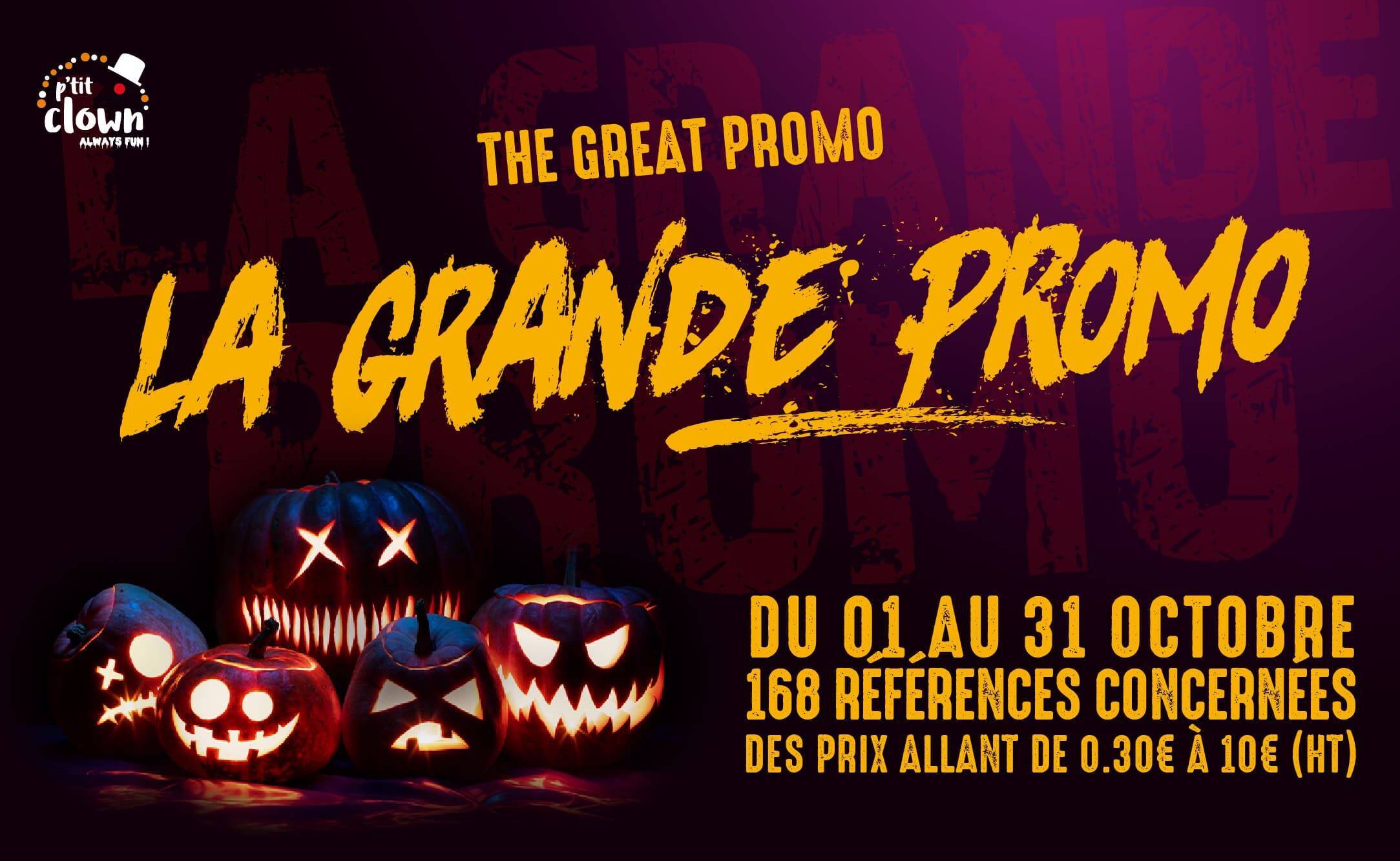 P'tit Clown's #GreatHalloweenPromo: Spectacular prices from 1 to 31 October!
Autumn is here, the leaves are falling, and Halloween is just around the corner! To celebrate the season, P'tit Clown has a terrifying surprise in store for you: The #GreatHalloweenPromo is back! From 1 to 31 October, dive into a world of fancy dress, make-up and accessories at incredible prices, from just €0.30 to €10.
168 items on special offer
At P'tit Clown, we know just how important Halloween is for young and old alike. That's why we've selected no fewer than 168 product references for this special promotion. That's over 46,000 items. Whether you're looking for the perfect costume, the most eye-catching make-up or the most original accessories, you're bound to find what you're looking for in our vast selection.
Improve your shop's profitability with #LaGrandePromo de P'tit Clown
As a retailer, you know that the profitability of your shop depends on your ability to offer attractive products to your customers while maintaining healthy profit margins. P'tit Clown's Great Halloween Promotion is a golden opportunity to improve your customers' purchasing power while boosting your shop's profitability. By offering quality items at reduced prices, you will attract more customers to your shop. P'tit Clown promotions allow you to make bulk purchases at special rates, which translates into greater profitability for each item sold.
Make your company shine with an unforgettable Halloween
As a company that sells festive items, you have the opportunity to show off your skills and offer your customers a unique Halloween experience. Take advantage of our Great Halloween Promo to fill your shelves and impress your customers with a variety of costume, make-up and accessory options. Give them the opportunity to create unforgettable memories during this iconic holiday.
Order quickly to avoid regrets
With such incredible prices, our stocks will run out quickly. To avoid disappointment, make sure you place your order as soon as possible. You can order online via our website or by using our Excel file for an even quicker ordering experience : https://ptitclown-my.sharepoint.com/:x:/p/eric_merle/EQmGWCc9Dc5Ikb5VxDlH6XcBkJ6uc4lV_F4UHPQQ4hW1KA?e=miPeLV
We understand that time is of the essence, especially as we prepare for Halloween. Our team is ready to guarantee fast and reliable delivery so you can get your items on time.
First come, first served!