P'tit Clown commits to a CSR approach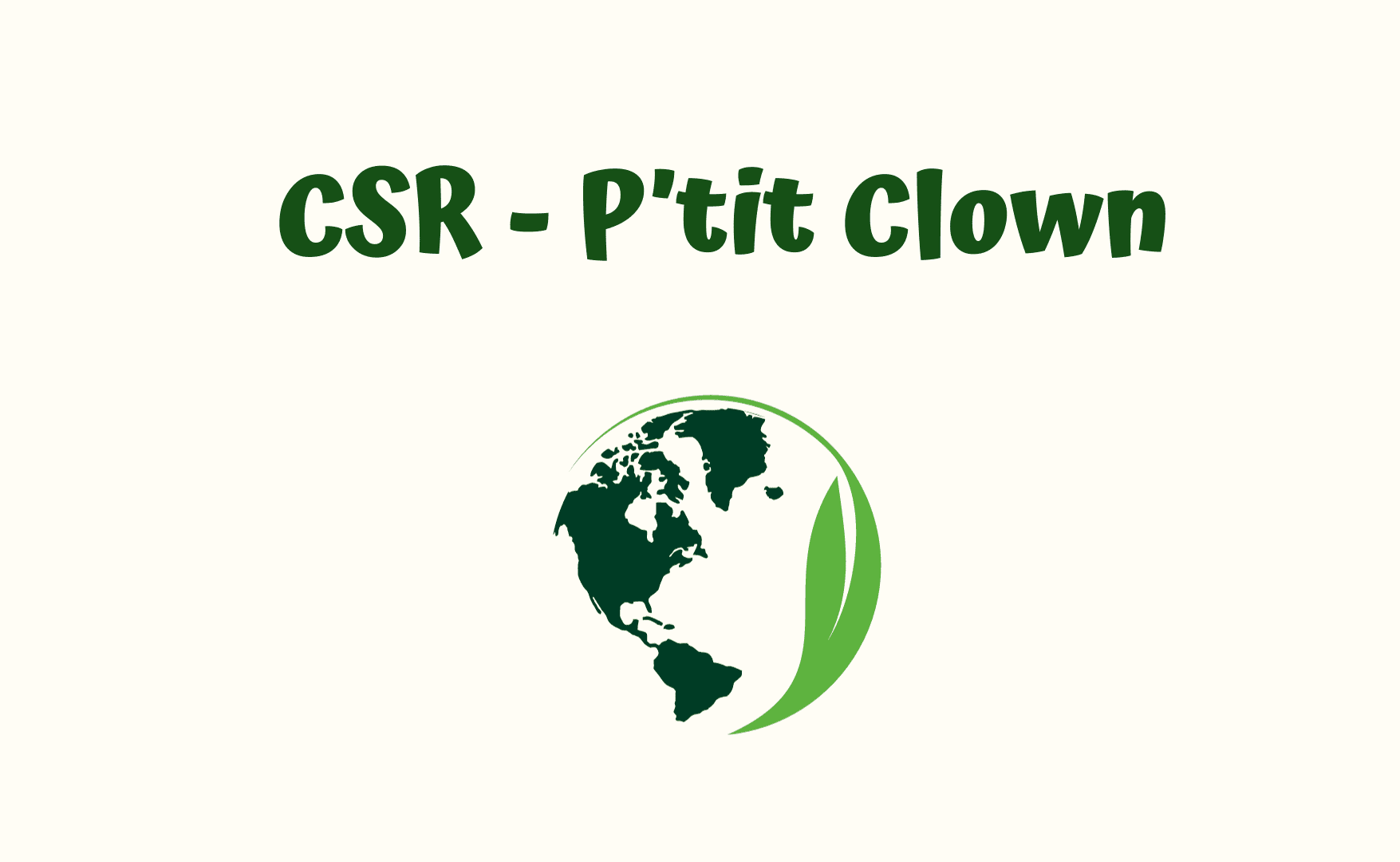 09/22/2023
Clowns don't just make you laugh, they also talk about CSR !
Every year, P'tit Clown contributes to the collection and recycling of household packaging in France through the CITEO eco-tax:
Financing the selective collection of 1061 inhabitants, the equivalent of the town of Privas
Financing the recycling of 64 tonnes of packaging
Recycling our packaging saved 1 tonne of CO².
Recycling our 3,657 tonnes of aluminium to make 1,755 racing bike frames
Recycling our 31,228 tonnes of paper and cardboard has enabled us to manufacture 124,914 shoeboxes.
The Quality and Marketing departments work daily to eco-design the packaging for our products, favouring materials linked to mature recycling channels.
We're pleased to see that we're doing our bit to help recycle our packaging, giving it a second life and also contributing to the recycling efforts of our fellow citizens.
And what's next?
A team dedicated to CSR issues has just been set up internally to take these matters further.
It's up to us to take action!