Unicorn-themed birthday party - P'tit Clown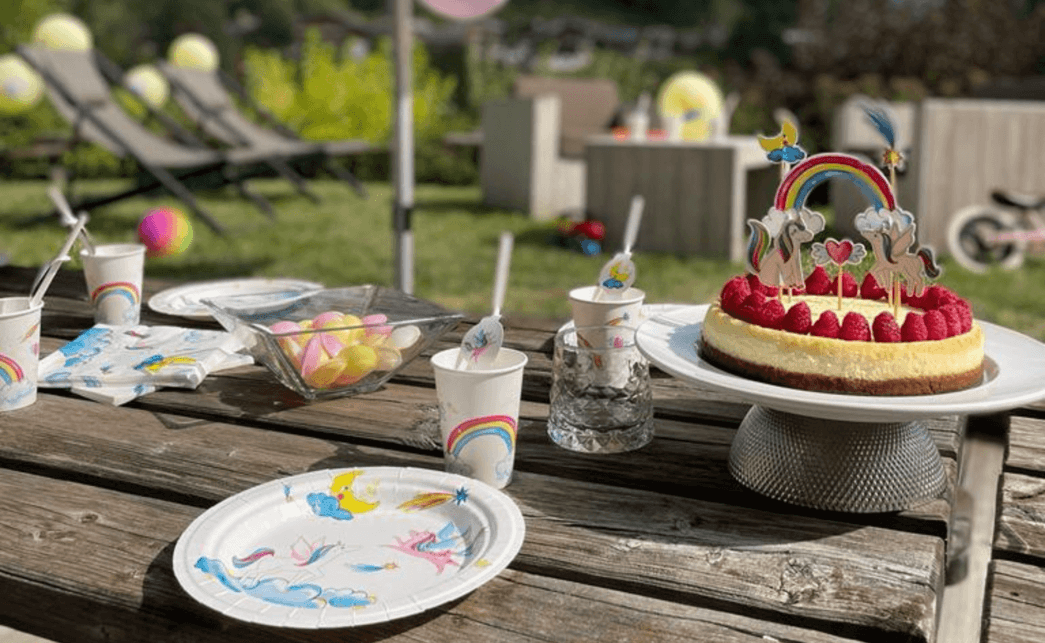 08/31/2023
P'tit Clown reveals the secret to a successful birthday party!
To make a lasting impression on your customers, we recommend that you mix our ranges! You're guaranteed to get a 'wow' effect from the visual aspect of your birthday party and the quality of the products.
In these photos, we have for example :
Cam et Léon" pink festive decoration: garlands, lamé curtains, balloons and even honeycomb balls.
Cam et Léon" tableware with a "unicorn" theme: plates, cups, napkins, straws and cake toppers.
But what would a birthday be without a pinata? Discover the P'tit Clown unicorn pinata.
Here's just one of hundreds of possible combinations, thanks to over 150 children's birthday references to be found in the general catalogue.
Contact us for any requests.