Cam et Léon presents its "children's birthday" range.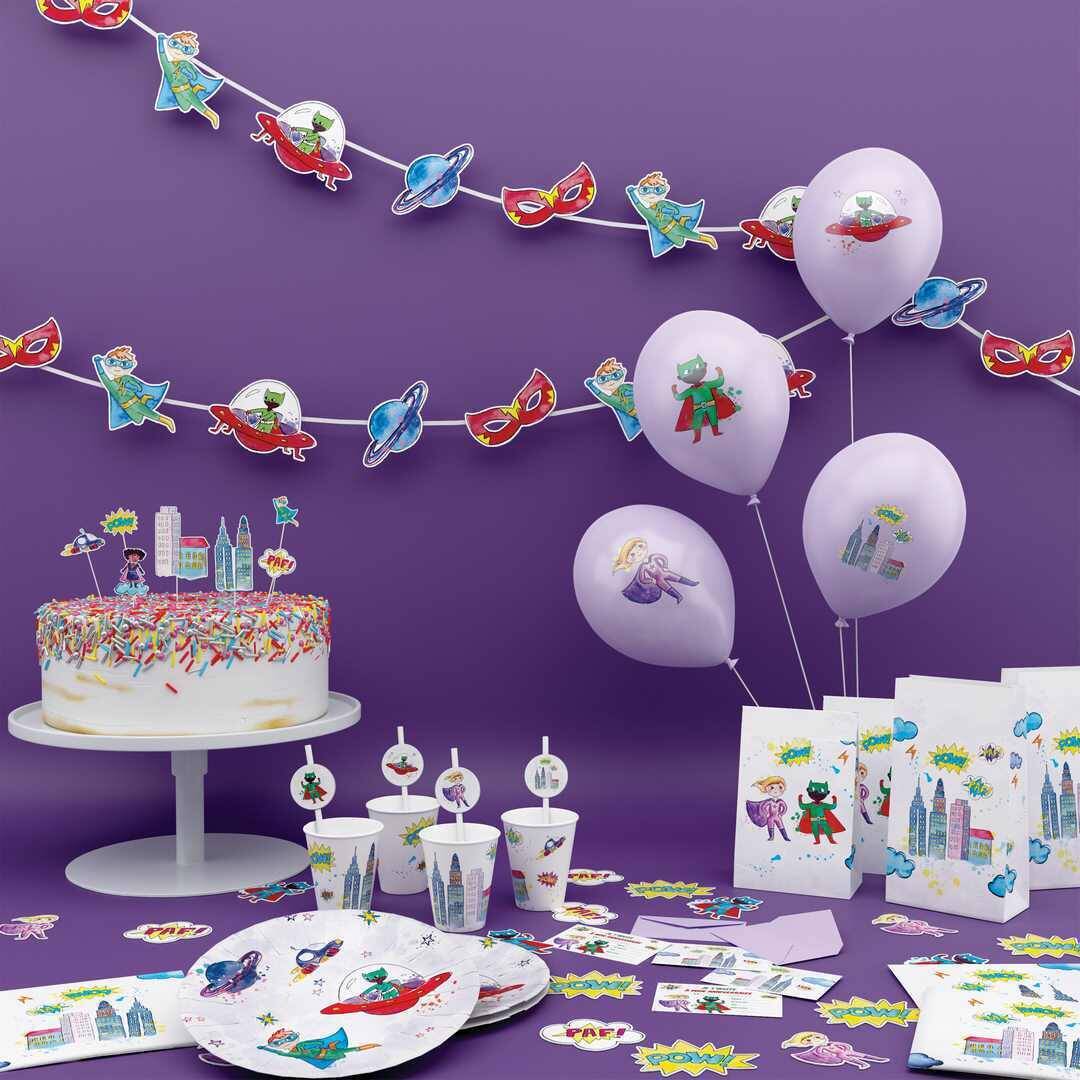 12/7/2022
Cam et Léon presents its "children's birthday" range.
We are very pleased to exclusively distribute a new premium brand Cam et Léon.
This brand tells the daily life of 2 children, "Camille and Léon" at festive moments throughout the year. All products are thought and drawn in watercolour by an illustrator based in France.
The brand has 3 universes, launching with more than 200 references to cover "children's birthdays", "balloons" and "festive decorations". Today we start by introducing you the "children's birthday" range.
This universe has 60 references and covers 6 different themes:
- Forest Animals
- Dinosaur
- Unicorn
- Pirate
- Princess
- Super hero
In each of these themes, you will find a complete family of 10 products:
- Paper plates
- Paper cups
- Paper napkins
- Balloons
- Paper straws
- Cake toppers
- Invitation cards
- Garlands
- Table confetti
- Party bags
In short, everything you need to organise a birthday party which will amaze your little cherubs!
The brand promise is "Little ones' great moments ".
Do not hesitate to consult the P'TIT CLOWN catalogue.